Insults were traded on social media between Matt Hardy and The Revival!
Teasing and playful remarks flooded the Twitter on Sunday as the followers of both Matt Hardy and The Revival were treated with the Twitter row between the two.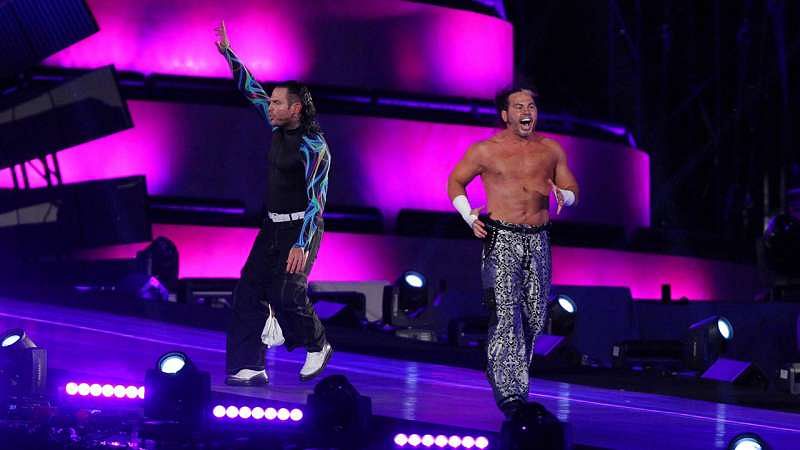 With a jab aimed at Scott Dawson and Dash Wilder of The Revical, the round of verbal sparring all began when Matt tweeted out images of various Hardy Championships from over the course of their careers.
Hey #Revival, @ScottDawsonWWE & @DashWilderWWE.. You 2 picked the right @WWE Tag Team to jump on..

WE'LL MAKE YA FAMOUS..

And HISTORY. pic.twitter.com/5Vm4BUk0wQ

— REBORN by FATE (@MATTHARDYBRAND) July 30, 2017
READ ALSO: For the First in WWE Matt Hardy may have said "Delete" verbally!
Vying for a chance at dominance in their division, The Hardy Boyz and The Revival are both leading tag teams on RAW. Before dropping the belts to Sheamus and Cesaro, Matt & Jeff formerly held the RAW Tag Team Championships earlier this year.
Monday night's top honours have never been won by The Revival. In their path to greatness, they are currently focused on The Hardyz which Matt called them out on.
A twitter war ensued once Matt Hardy said what he did about his rivals. It was Scott Dawson who fired back first:
Reality ✔️

You're only a temporary fix. We're #Forever.

Forever
The
Revival#GTTOAT#TopGuys https://t.co/w9t6kua1vF

— Scott Dawson (@ScottDawsonWWE) July 30, 2017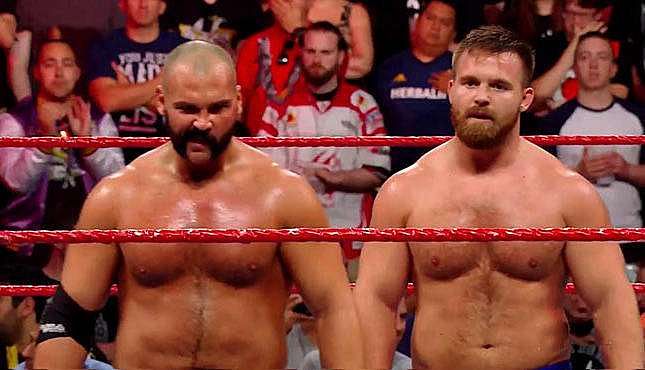 Responding to the comment Dash Wilder too responded that,"retiring the Hardyz will do those thing." Matt however continued as he did not want the comment to pass of unnoticed:
Cute. Every team's said that-NAO, APA, E&C, Duds, RTC, Wolves, Bucks.. We beat them all & will outlast them all.

You'll join a nice list. https://t.co/CL9TdRSSoG

— REBORN by FATE (@MATTHARDYBRAND) July 30, 2017
READ ALSO: SmackDown Live: Crowning of New United States Champion!
It was still an entertaining stuff with the back and forth exclusively went between Matt and Dash by this point:
You 2 IGNORANT APES won't be around long enough to even create NOSTALGIA.

When we SNAP, you "no famous" flash in the pans shall be DELETED. https://t.co/z60TEKlGWY

— REBORN by FATE (@MATTHARDYBRAND) July 30, 2017
The conversation then turned over to the career acievements and claims of who had the better records. Dash alleged that The Revival against The Hardyz are 1-0.
Compared to Dawson & Wilder's zero, Matt retorted that he and his brother have 11 World Championships (….and to Matt's credit, he did give a nod to the two NXT Tag reigns). To these numbers Dash had a funny response:
To be fair, we'll never pass your 11 reigns. When we do win them we won't lose them that much. https://t.co/Inu1fkAH07

— Dash (@DashWilderWWE) July 30, 2017
Its just few weeks more to the SummerSlams.Though Sheamus and Cesaro don't have a match, they are likely to face one or both the teams. If The Club gets involved, they might even engage in a 4-corners Tag Team Title Match.
It's a guarantee that both the teams will continue their Twitter duel, in addition to the eventual in-ring battle. To make the insults get even mmore interesting before it's said and done, they both maintain a steady social media following.
Its a huge win for us the fans, whenever these teams takes their rivalries to social media, as both the pairs are highly entertaining. For whenever they have their blowoff in the ring, this social media extension to their duel has just made it more interesting!