He was proud of Jinder Mahal is what The 'One Man Band' said !
As AJ Styles defeated Jinder Mahal to become the brand new WWE, the world celebrated in unison. On SmackDown Live in front of a packed Manchester crowd, the title change happened.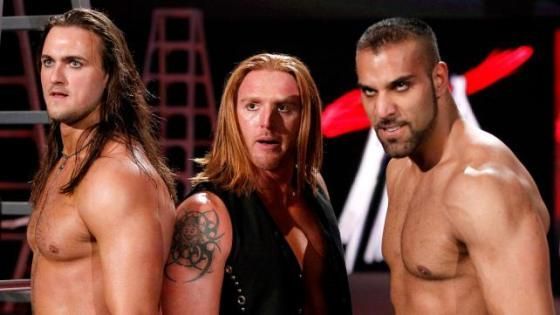 Also Read: At the WWE House Show…Samoa Joe joins The Shield !
To promote his new wrestling school, Jinder Mahal's former stablemate from 3MB, Heath Slater caught up with Wrestling Inc. and spoke about the Maharaja's loss. Some of the excerpts are here for you.
Much to the surprise and shock of the entire WWE Universe, Jinder Mahal won the WWE Championship in May, dropping it only this week during WWE's tour of the United Kingdom to AJ Styles, retained the championship for a whole of six months.
At  the Survivor Series 2017, Mahal who was supposed to take on Brock Lesnar in a match that pitted the champions of both brands against one another, will now be replaced by AJ Styles.
Also Read: AJ Styles' exclusive tweet on his SmackDown Live Title Victory and crowd reactions !
He had not seen the title change hands as Heath Slater admitted this because of his schedule but from different sources heard about it. About the same, this is what he has to say:
WWE Champion for six months, heck yeah ! I mean, why not? And he lost to 'the Phenomenal One'. As you know, AJ's great and I'm sure it was an awesome match. I will watch it. But yeah, it was a damn shame because I was hoping he would go for a year with it.
Heath Slater said nothing surprised him anymore as anything could happen in WWE, while most of the WWE Universe was surprised by the title changing hands on SmackDown Live.
Also Read: On losing the WWE Championship to AJ Styles…Jinder Mahal comments !
If he will go on the forthcoming India tour as the champion or not, we wonder when "the Maharaja" will ask for his rematch!