To get the better of Jinder Mahal and Singh Brothers during WWE Live show, Kevin Owens and Sami Zayn teams up!
When Kevin Owens helped out Sami Zayn to fight Jinder Mahal and the Singh Borthers, the WWE Live event in Montreal saw an unlikely reunion. Owens came out to save his former friend and WWE Legend Pat Patterson from a post-match attack as Zayn and Mahal headlined the show. The fan footage of the event is the following:
It dates more than a decade to Owens and Zayn's relationship. In a local promotion in Canada is where there friendship started. Amazing matches were the resultes of their lengthy careers where they both have crossed paths multiple times. In the past they even worked as tag teams and had victory at the PWG and Ring of Honor Tag Team championships.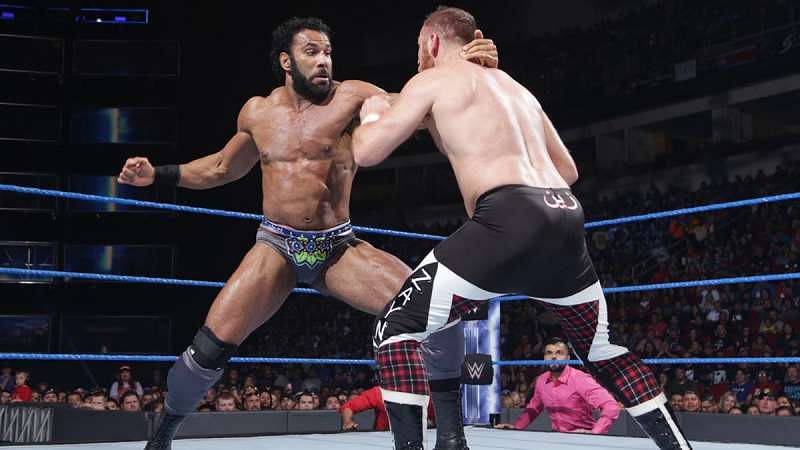 When Sami Zayn and Kevin Owens reunited, The Live Event in Montreal witnessed a special moment. Zayn managed to fend off Jinder Mahal and the Singh Brothers to save WWE legend Pat Patterson with the help of former United States champion. Zayn celebrated with the Quebec Flag which proved to be a crowd pleaser, in the end of the segment.
When Zayn delivered an impromptu speech which made KO emotional, Zayn and Owens had a similar moment few weeks back.
For testing the ground for future storylines, Live Events are usually used. If a face turn is coming for Kevin Owens, so its usually is not surprising. To get the crowd heated up, this might be just a segment. It is bound for the Owen-Zayn pairing to draw money easily.
The celebration of friendship between Owens and Zayn is always a good watch. The WWE can consider this as their storyline as the WWE fans are yet to get a taste of these two as a tag team. If they teamed up it would be a fun to watch as both the superstars are at the SmackDown.